Fundraising
Buy Ukrainian Goods - Invest in Peace!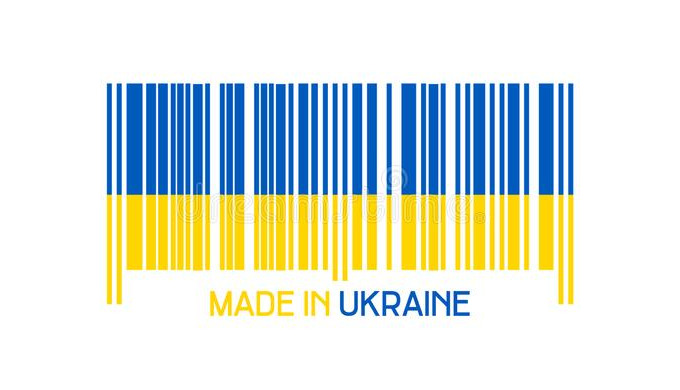 Start date: April 15, 2022 9:25 AM
End date: June 8, 2022 9:25 AM
If you feel Ukraine is fighting for your future as well - support Ukrainian enterpises, still exporting their products.
Even if you don't need
some
tools, toys, sweets, textiles, giftware, hand made products, craft goods, dried herbs, frozen berries, IT products & services
- you can buy them just to support Ukrainian people, who keep working on their places.
You can choose any exporter from the list here
https://ua.kompass.com/en/y/exporter/
and find out if the Ukrainian company is in position to sell their products to you.
Confirmed Exporters (click their names for details):
UDEN-S
- wall infrared heaters, "warm skirting board", ceiling heaters, design-radiators with handmade drawings, wireless thermoregulators, ceramic heaters and ceramic towel radiators.
STALEVAR
- rolled section steel, flat steel products, metal pipes and tubes, shaped rolled producs (round, square, hexagonal, tubular, etc.), non-ferrous and stainless rolled products
HERBASVIT
- dried herbal raw materials, flowers, herbs, leaves, roots, bark, berries
A.M.V.-CARPATY
- mineral waters (EU certified)
TRANSCARPATHIAN FOOD TECHNOLOGIES
- pet food
KOSHUN PALLETS
- EPAL pallets, firewood for fireplaces, boilers, grills and braziers
Chateau Chizay
- Transcarpathian wines (export to EU, USA, Canada, Australia, Japan, etc)
AVK CONFECTIONERY
- sugar confectionery, chocolate
LXK
- charcoal
ARONIA
- apples, juices
EFFECTPROF
- aluminium sections, profiles and fittings for glass systems, door frames and sliding door systems
PAOLLA
- footwear for men and women
KOSH 1
- animal feed, protein based supplements
MASTER MILK
- equipment for food industry (ice cream, cheese, confectionery, meat, poultry, fruit, vegetables)
TECHVAGONMASH
- railcar and wagon repair and construction equipment, robot-operated welding units; shotblasting equipment; spray-and-drying cabinets; filter ventilating equipment; equipment for construction and repair of oil pipelines, gas pipelines
Logistics Partner
- International logistics, cargo handling and export/import shipment services
GALCA
- coffee, tea.
BID
- pasta, spaghetti and macaroni manufacturing machines
STUGA
- workwear, uniforms, protective and safety work clothing, work footwear, medical clothes, overalls, work gloves
UKRPROMINVEST-AGRO
- flour, sugar
ARTMASH
- granulator machines, wood splitters, grain and straw grinders
GRACE
- medical uniforms, Ukrainian national clothes
PLASMATEC
- electrodes
KRISTALL
- Ukrainian jewellery
BRATSLAV
- agricultural machinery, gardening tools
TULCHINMEAT
- sausages, meat products
MARIO
- towel rails, towel radiators
PODILLYA
- copybooks, exercize books
Buy MADE IN UKRAINE - Invest in PEACE!